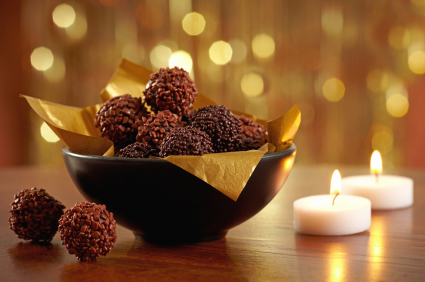 This time of year, a lot of people are turning their attention to preparing for winter and the Christmas season. Out comes the winter wardrobe and even winter decor starts to appear. Lots of us like to include warm and inviting fragrances in the home to brighten up those dark and cold days. Scented candles, plug in fragrances and bath bombs and scents give that added appeal. There are cinnamon, clove, sweet orange, spicy floral and even chocolate scents to stimulate our senses. Problem is, the chocolate ones may actually also be stimulating our appetite.
A study just published has shown that choosing to use chocolate scented products may result in us eating more.
In the study, 58 women were assigned to three groups – those using a labelled chocolate lotion, those using an unlabelled chocolate lotion and those using an unscented lotion. The researchers the measured how many chocolate chip cookies were eaten by the women in each group. The women using chocolate lotion ate more cookies. This was particularly so with the women who had the labelled lotion; suggesting that conscious exposure to chocolate-related products may increase food intake.
Worth thinking about before you buy that chocolate scented candle or lotion.
Reference:
Sweet temptation: Effects of exposure to chocolate-scented lotion on food intake .Coelho, JS (Coelho, Jennifer S.); Idler, A (Idler, Alyssa); Werle, COC (Werle, Carolina O. C.) Jansen, A (Jansen, Anita). Food quality and preference .Volume: 22 Issue: 8 Pages: 780-784