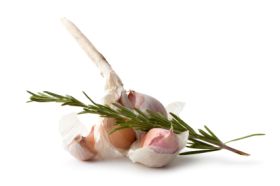 There is talk of cold weather on its way. Frost will be setting in over the next few weeks. Its a great opportunity to use the slow cooker and plan ahead to make sure you aren't going for "quick and unhealthy" convenience meals when you get in from a long day. It's the very end of the lamb season, which means you can get some nice strongly flavoured lamb, just suited to this recipe.
Some people are afraid to use lamb as it appears to be quite a fatty meat. These days you can get some good lean cuts of lamb but you will find that a large proportion of the fat in lamb is unsaturated, which is good for you. Lamb is also high in iron and zinc so don't be afraid to have it now and again….and greek style is delicious!
Ingredients
1kg shoulder of lamb (with bone)
3 tbsp chopped rosemary
2 onions, chopped
1 head of garlic, halved
2 tomatoes, halved
4 potatoes, quartered
250ml chicken stock
2 Tbsp olive oil
sea salt and fresh ground pepper to taste
pitta bread (to serve)
Method
rub the lamb , sparingly, with sea salt and pepper and insert rosemary sprigs into the joint (use a knife to make incisions).
put the onions, garlic, tomatoes and potatoes into the bottom of the slow cooker and rest the shoulder of lamb on top.
pour over the stock and olive oil and cook for 4 hours on the high setting or 8 hours on low.
Serve with pitta bread.
(serves 6)